Jackson Chiropractor | Brown & Williams Chiropractic Clinic
---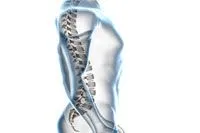 Brown & Williams Chiropractic Clinic has been proudly offering professional chiropractor care in the greater Jackson area for more than 55 years. Our certified Jackson chiropractors have years of experience dealing with most any injury or condition, from crooked spines to whiplash, and all are extremely well trained in alternative pain management methods and rehabilitation.
At Brown & Williams Chiropractic Clinic, attentive patient care always comes first. Our staff always take the time to listen to their patients, paying special attention to their description of pain, its location, and whether or not a certain treatment is or has been effective. We believe that our patients know best when it comes to their own pain, and our chiropractors do not pretend to "know better" and offer a treatment that does not suit their unique situation or needs.
Our team of chiropractors also stay up-to-date with new breakthroughs in the medical world. Brown & Williams Chiropractic Clinic takes pride in the fact that it offers each of its qualified chiropractors regular training and information sessions so that they are equipped with the very latest methods and treatment options available. The physical and mental well-being of our patients is too important to us to not take advantage of every single discovery that may be helpful to them.
Chiropractic Services in Milan
---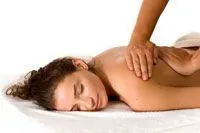 If you live in the greater Jackson area and are in need of an experienced and caring chiropractor, Brown & Williams Chiropractic Clinic is the practice to call upon. Do not settle for a chiropractor that will not put your needs ahead of his or her busy schedule and who treats his or her patients like numbers. Trust the personalized, caring approach that our chiropractors can offer you and start your way towards enjoying the quality of life that being pain free can offer.
If you are not sure whether or not you need chiropractic care, do not hesitate to call or visit our office today. We will be more than happy to listen to your description of the pain that you are experiencing and the circumstances that brought it on and offer you our professional opinion. Whether you are suffering from chronic migraines or have a hard time moving around because of arthritis, we may be able to help. Stop living with chronic pain, call our practice today!
Certified Jackson, Henderson, Milan Chiropractors
---
Brown & Williams Chiropractic Clinic's certified and qualified chiropractors have been helping patients in the greater Jackson area for many years. We understand how frustrating your pain can be and offer each and every one of our patients personalized and attentive care.
At Brown & Williams Chiropractic Clinic, we strive to not only treat but also educate our patients about pain and pain management. You may not know that your constant headaches are a symptom of a neck strain, or that your constant knee pain is caused by a misaligned back. Many of our patients come in complaining of pain in one part of their body to find out that it can be treated by working on a totally different area. A skilled chiropractor can even decrease or completely alleviate pain caused by arthritis or resulting from whiplash and other injuries. He or she will also be able to counsel on the best pain management treatment for your unique situation, often without having to prescribe expensive pain killers.
If you have been through countless specialists and physiotherapists and see no improvement in your pain level or your overall quality of life, it may be time to call a professional chiropractor. Many patients have confided in us that they wished they had started by consulting a chiropractor and skipped expensive appointments with hard to see specialists that did nothing for them.